Dissident leader McGrane jailed for directing terrorism over Charles bomb plot A dissident republican leader who plotted an explosion during...
Dissident leader McGrane jailed for directing terrorism over Charles bomb plot
A dissident republican leader who plotted an explosion during the State visit of Britain's Prince Charles in 2015 has been sentenced to 11-and-a-half years in prison at the Special Criminal Court for directing terrorism.
Seamus McGrane, 63, of Little Road, Dromiskin, Co Louth, was convicted in October by the non-jury court of directing the activities of an unlawful organisation, styling itself on the Irish Republican Army, between the dates of 19 April and 13 May 2015.
McGrane was also convicted of IRA membership, and is only the second person to be convicted of directing terrorism in the State.
The first, Michael McKevitt, was jailed for 20 years in 2003 for directing terrorism.
On 31 October last, the court found that McGrane discussed an operation involving explosives in the run-up to the State visit of Prince Charles two years ago.
He was also found guilty by the three-judge court of membership of the IRA between 18 January 2010 and 13 May 2015. He had denied both charges.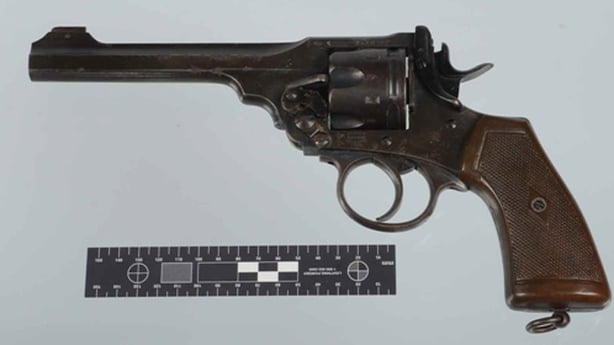 Passing sentence today, presiding judge Ms Justice Isobel Kennedy said his previous conviction for IRA membership was an aggravating factor.
At a sentence hearing last month the court was told that gardaí had been monitoring McGrane's activities and had carried out a surveillance operation on the Coachman's Inn Pub on the Swords Road.
In January 2015, the accused was observed meeting another man, Donal Ã" Coisdealbha, and on a monthly basis thereafter.
Surveillance equipment was installed in the snug of the pub.
An audio recording was then made in relation to a meeting between McGrane and Ã" Coisdealbha on 19 April, 2015 and a further recordi ng was made on 10 May 2015 between the two men.
Prosecuting counsel Tara Burns said the contents of the audio recordings clearly demonstrated that McGrane was directing the activities of the IRA at a general level and also directing in respect of a specific operation involving Ã" Coisdealbha.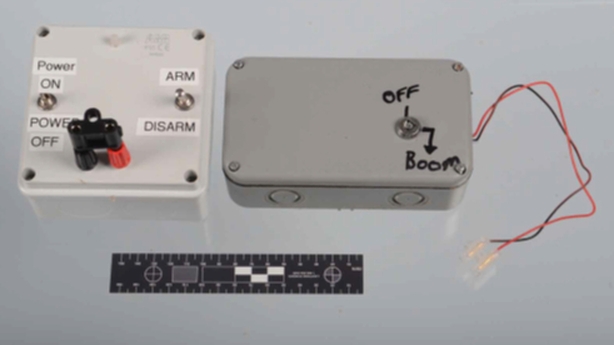 McGrane was recorded instructing Ã" Coisdealbha to contact a science graduate to get advice on explosives.
He told him to contact "motorbike man" to collect the explosives and return the bike, not to dispose of it.
McGrane also told Ã" Coisdealbha "the target" was to have "military significance" and referred to someone "coming on the 19th" - the same day Prince Charles arrived in Ireland.
Ms Burns said the accused also made numerous references in the au dio recordings detailing the manufacture of explosives substances including the use of mortars, beer kegs, rockets, fertiliser, cortex, potassium nitrate and the method of fractional distillation.
McGrane was arrested on 13 May 2015 and searches were conducted at his home in Dromiskin and at an adjoining property at the back of his house.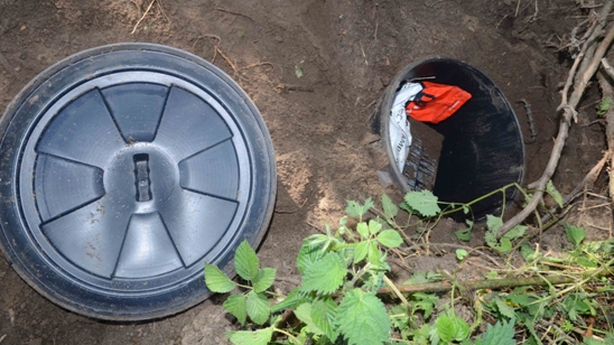 Items were found in the fields adjoining McGrane's property including a time and power unit and a detonator of the same type that was discovered on foot of a search in Courtown, Co Wexford.
More items were found on foot of searches at the rear of McGrane's house in Dromiskin.
In interviews with gardaí, he denied being a member of the IRA.
McGrane's defence counsel Michael O'Higgins argued that even though the target was to be "symbolic" a nd of "military significance" to coincide with the visit of Prince Charles, it was to take place on the opposite side of the country, in a graveyard, in the dead of night with little chance of civilian casualties.
Mr O'Higgins also said there should be a correlation between McGrane's sentence and his co accused Ã" Coisdealbha who was sentenced to five-and-a-half years.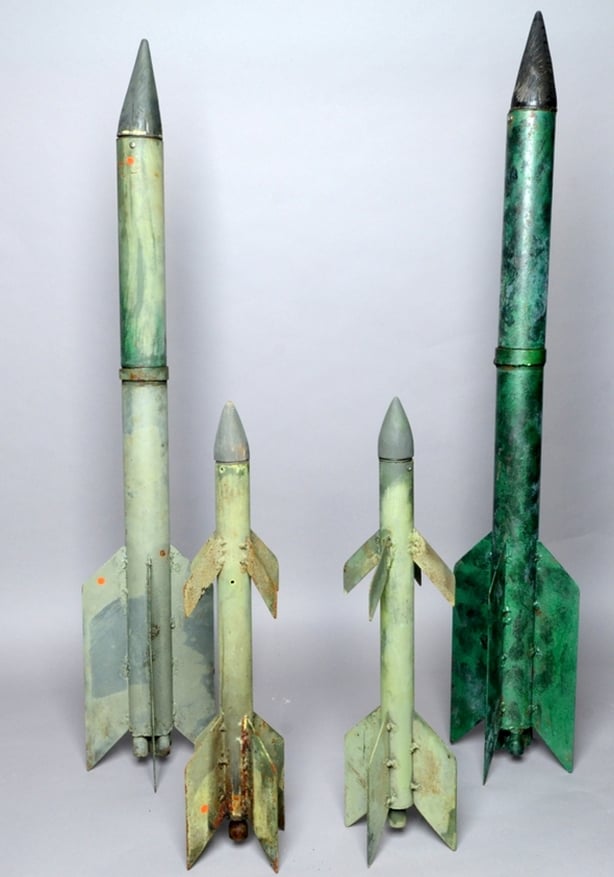 The judge also referred to a letter handed into the court by the defence from Fianna Fáil TD Eamonn Ã" Cuiv.
She said the two-page letter described the TD's visits to Portlaoise Prison and made only a brief reference to meeting McGrane, who was described as being supportive of the peace process.
She said the letter was not on headed paper, and the signature indecipherable. It was of no assistance to the court.
Mr Ã" Cuiv has since sai d he did not give a character reference to McGrane but said he had given a draft letter to his solicitor.
Source:
Google News