Dr M turns down Azmin's Gombak seat offer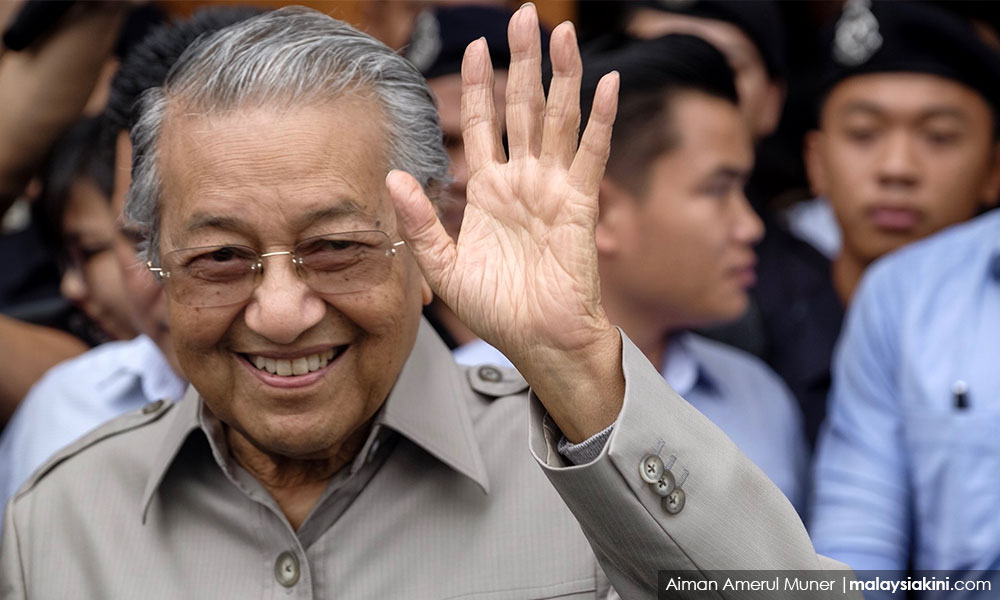 Dr M turns down Azmin's Gombak seat offer
Published: Modified:
Bersatu chairperson Dr Mahathir Mohamad said he is not considering to contest in the parliamentary seat of Gombak.
This was after PKR deputy president Mohamed Azmin Ali offered to give up his parliamentary seat to the former prime minister to contest.
Instead, Mahathir said he is still weighing his options between contesting in Langkawi, Kubang Pasu, or Putrajaya.
"Do I appreciate his offer? Why yes. But I have already decided that it should be one of the three," he told reporters in Ampang tonight.
However, Mahathir said there is still no decision yet on where exactly he will be contesting in the 14th general election.
Mahathir last Sunday unveiled as Pakatan Harapan's prime ministerial candidate while PKR president Wan Azizah Wan Ismail was named deputy prime ministerial candidate.
The announcement had sparked unhappiness in Selangor PKR, which Azmin leads.
Mahathir later said Azmin was a capable prime minister candidate even though he was not chosen as Harapan's final choice.
Azmin responded on Twitter yesterday by saying that he is willing to surrender the Gombak parliamentary seat to Mahathir.
However, Umno and PAS claimed the move was an attempt by Azmin to seek a safer parliamentary seat and put Mahathir in a dangerous position.
Gombak is a marginal seat that Azmin won with 51.4 percent of votes cast during the 13th general election.
The seat is expected to be tough with PAS likely to enter the fray a gainst BN and Harapan there.
Source:
Google News